Our New Website is Live
- Please Update Your Information!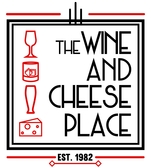 Dear Customers,

We are excited to announce that our new website is now live! You can still find us at wineandcheeseplace.com, but with a more modern look and some exciting new features.


To ensure a smooth transition as we migrate from our old website and email platforms over the next several weeks, we recommend taking a few small steps to ensure you stay in the loop on special finds, sales, and happenings:


1. Visit wineandcheeseplace.com and create an account. This will allow you to purchase online for pickup or delivery (and help you be ready when we release limited releases online). To make your shopping experience convenient, there are now options for guest checkout, selecting a store for pick up, and local delivery! We are also continuing our concierge curbside service and can bring your order to your car.

2. When you create your account, please check the option to subscribe to our email updates. This will ensure you receive our weekly email and are notified of great finds as we stock them!
EVEN IF YOU ARE GETTING EMAILS NOW - PLEASE SIGN UP AGAIN ON OUR NEW SITE (it just takes a minute)
You can also subscribe to our newsletter here. (this is important to get information about our whiskey raffles including Pappy Van Winkle coming this fall)

3. Add "info@wineandcheeseplace.com" to your contacts to ensure you receive emails and updates. If you do not see our emails in your inbox, please check your Spam folder and mark as "Not Junk."

4. Help us spread the word! Forward this email to your family and friends and encourage them to check out the new site and set up their account.


We appreciate your patience and are here to help! Please reach out with questions or feedback at info@wineandcheeseplace.com


Cheers!
Vijay Shroff
Owner
The Wine and Cheese Place








Contact Us:

info@wineandcheeseplace.com
(314)-447-9463