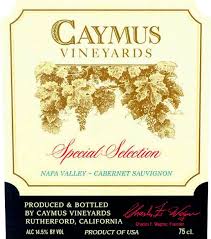 Get it before the scores come out!
2014 Caymus Special Selection Cabernet
$164.98

/bottle net

This cellar favorite and two-time Wine Spectator "Wine of the Year" is everything you expect from Napa royalty, the Wagners. Bold, opulent, and built to last, this is always one of the best selling wines for us. Keep that vertical going and get this while it lasts. The Wine Spectator called 2014 a "dream vintage" in Napa, with perfect weather to keep effects of the drought to a minimum. The only bad part is that the harvest was small. We received only 15 six-packs, and it will go fast! The Wine Spectator and Robert Parker have not weighed in on this wine yet, but all signs point to high quality and a big score.