All in stock now - no limit!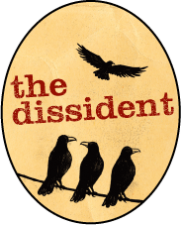 Deschutes 2016 The Dissident...$14.99 / 22oz


The Dissident is an Oud Bruin, a distinctive Flanders-style sour brown ale, with a heavenly aroma and flavor. Our first wild yeast beer, we use Brettanomyces and local cherries to give The Dissident its characteristic sour taste. Our stiffest brewing challenge, it must be fermented in isolation from our other beers for a full 22 months, partly in pinot and cabernet barrels. The words coddled and "worth it" come to mind.
Deschutes Pinot Suave...$14.99 / 22oz


A unique Belgian-style ale with notes of Pinot grape, berries and dried fruit along with light malt and caramel flavors.

Malt: Black Barley, Superior Pilsner, Flaked Oats, Malted Wheat, Carared, Melanoidin
Hops: US Tettnang, Crystal
Other: Oregon Grape Must, Sour Wort
Barrel Aging: (80%) 18 months in French & American Oak barrels that previously held Pinot Noir




28th Birthday Reserve
Deschutes Black Butte XXVIII...$14.99
Every year, we celebrate our anniversary with an imperial, barrel-aged version of our flagship Black Butte Porter. Our brewers love to experiment and they always add some fun new ingredients to this beer like chilies, cranberries, figs and other such treats. This year, to celebrate 28 years of brewing, they've added the interesting mix of ingredients above for another multi-layered flavor experience.