Chesterfield location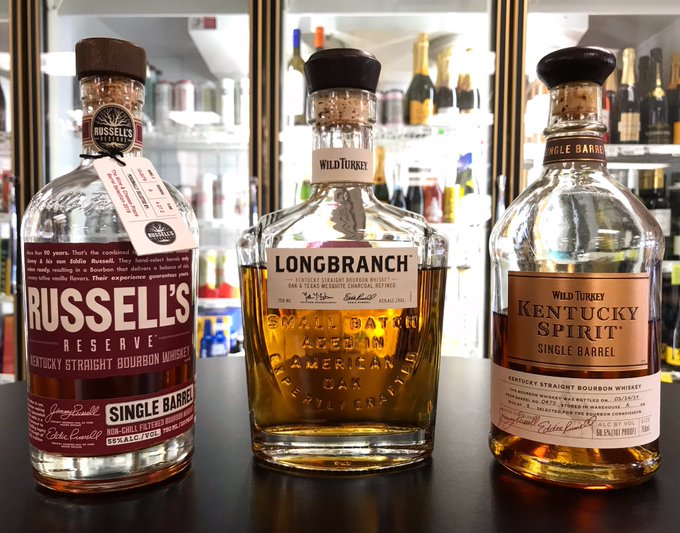 This week's flight at
The Wine And Cheese Place --

Ballwin/Chesterfield only


14748 Clayton Road Ballwin MO .
Weekly Flight
Try these three Bourbons from
Wild Turkey Flight for only $10!
Russell's Reserve 10 Year old
Longbranch
Wild Turkey Kentucky Spirit
Available now - Ends this Saturday October 5th
Forsyth location
The Wine and Cheese Place

-- Forsyth only


(IN)Famous Tasting Bar
7435 Forsyth Blvd, Clayton MO 63105
Weekly Tasting Flight, Week of September 9th

Available now...
Weekly Flight


Cask Strength Single Malts only $10
(three 3/4 ounce pours)
12 Year Springbank Campbeltown Single Malt Scotch 54.8% abv
Tamdhu Speyside Single Malt Scotch 57.8% abv
10 Year Laphroaig Islay Single Malt Scotch #007 56.3% abv
Available now - Ends this Saturday October 5th





Friday Night Flight

-

Forsyth only
Available 11am-6:30pm Friday October 4th

36 Years of Fun! Only $13 for 3/4 pour or each
3 x 12 year old bourbons for your enjoyment..
12 Year Weller Straight Bourbon 45% abv
12 Year Calumet Farm Straight Bourbon 47% abv
12 Year Elijah Craig Barrel Proof B-519 61% abv






SaturDay Drinking with Dave


Every Saturday afternoon from Noon-3pm

-- Forsyth only


"I'll be pouring a wide range of spirits, fortifieds, ciders, etc each week concentrating on 1 particular theme or style. Cocktails will be occasionally featured as well, (if you're well behaved, of course.)" - Dave Davis, Spirit expert

This week : October 5th from noon-3pm
On the Corner of 5th and Vermouth
Taste some great vermouth - different styles.